ABOUT MY CLASSES
The majority of my classes are held in my Crafting on the Hill Studio located in my home in Talking Rock, Georgia (yes, there's a story!). They are relaxed and casual with lots of fun and interaction.  I like to keep my classes small with no more than about 8 attendees which allows for individual attention and easy access to tools and equipment.  The level of crafters range from beginners to those that have been crafting for years.  Ideas and tips are shared and the experienced class members always help the 'newbie'  It's always a fun night or morning out with the girls.
I cut and prep the projects and provide each attendee with their own project kits.  Much of the work is done so that the class is fun and relaxed.  Both group and one on one instruction is given as needed.  There is a sample for each project which can be copied exactly or I encourage everyone to feel free to change things a bit and make it their own. Additional sentiments are frequently available so that you can stamp the kind of cards you need.
All stampers should bring a Basic Supply Kit to every class.  If you are new to paper crafting and need help in putting a kit together I will be happy to assist you.  I always keep a supply of adhesives for sale in my studio so even if you are brand new to paper crafting you won't need to be concerned about shopping before class.
Besides my regular monthly classes I love to stamp at private classes, and other events such as mom and me classes, church groups and crops.
Fast and Fabulous Cards Class
Fast and Fabulous Cards Class is all about making easy to duplicate cards  We usually meet on the 3rd Tuesday of the month with both morning and evening Classes offered.   Usually you will make 6 cards (2 each of 3 designs) and your envelopes are included.  Sometimes we "mix it up" with a 3D Project. This is a great class to bring a friend and enjoy a fun and relaxing time making cards.
Spring Into Stamping!
Spring Into Stamping! is a basic class in card making where you will learn about stamps, inks, paper and design. We'll also learn about the trimmer and other basic tools. I want you to be able to take your first order of goodies and create something you're proud of. This class has a lot of teaching time, so it's usually a small group or can even be a one on one. Think about inviting a friend to come with you to my Studio for this fun time.
Specialty Classes and Project Kit Classes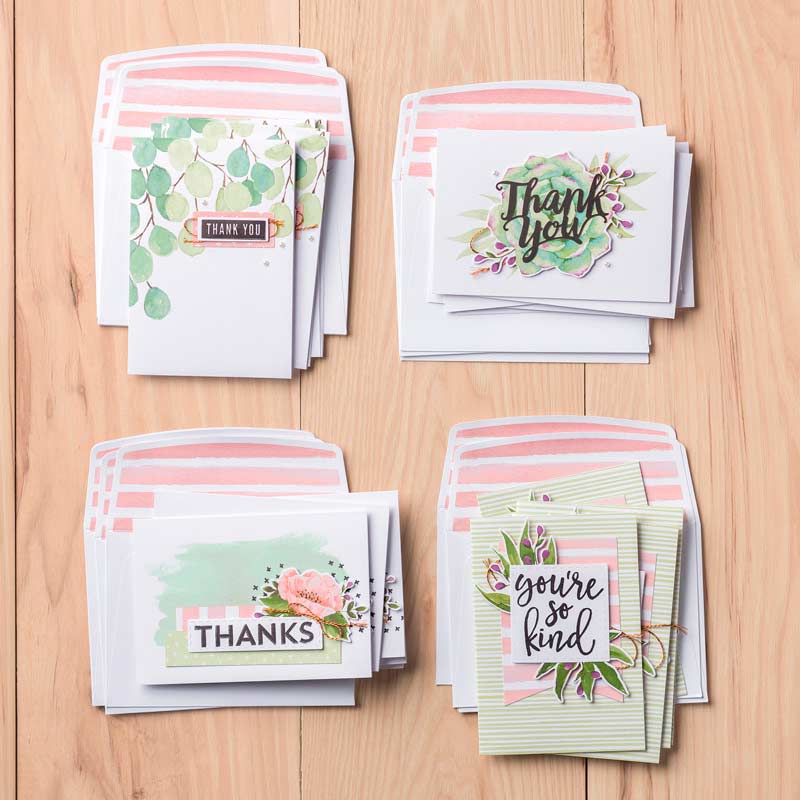 Specialty classes are offered each month, and a Kit Class is offered quarterly. I like to have classes where we make treat holders, gift bags, samplers and other home decor. Or it can be a class where we make one of the Project Kits found in one of the catalogs. Details of these additional classes will be posted on my blog and Facebook page.
Private Card Classes and Parties
Gather a group of friends together and let's have a private class or party.  The bonus:  You can earn FREE products! Make several projects while having a girls night out! All the projects will be prepped ahead and we can hold this class at your home or my studio. Totally fun and stress free.  If you want, you can even hold it at my Studio!